Providing Reliable Electrical Services
Established in 1989, Amtec Control Integration Company, Inc. has a reputation for honesty and exceptional work. Our level of dedication matches our level of experience and that is exactly what clients have come to know and expect. Whether working on a new construction project or retrofitting an existing piece of equipment, you can be guaranteed the utmost level of service.

As an integrated firm, Amtec provides a total spectrum of services for our clients. Our staff of professionals represent many disciplines and partner on blended teams to provide solutions beyond the scope of traditional engineering firms.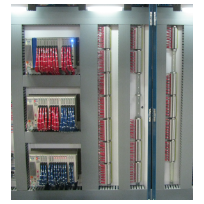 What Clients Have to Say
"On my projects, Amtec has become the go to company on all my control system needs. With over 25 years of working with them, I have complete faith that the project will be done on-time and within budget. Jonathan T - Fortune 50 Company